Bath Wipes are an Effective Way to Maintain Hygiene
Wipes are available in both the dry and wet category. The quality makes a sea of difference in the products. The Riway Group was established in the year 2000 and has been engaged in the manufacturing and supplying of the woven and non-woven wipes in the industry. They cater the requirements in the various segments like industrial, consumer and medical. The baby wipes manufactured by the company are also very popular as it is very sifted on the baby skin. The Bath Wipes are also a good idea. It does not require any water as the moistened wipes can be very effective to clean the body. The wipes are simple to carry in the purse and hence very effective for the travelers.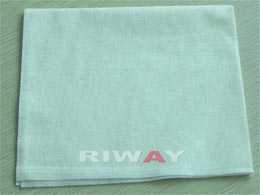 The shipping of the company is very reliable and they can ship their products across the Country in the USA. The company is also known for its cost_effective pricing. They can easily entertain the bulk orders as the professionals are trained to attend the customers with politeness. The manufacturing departments have a team of efficient designers and thus the bulk orders are shipped as per the scheduled time. The Bamboo Towels are made with eco-friendly products are thus are very popular.