OEM Services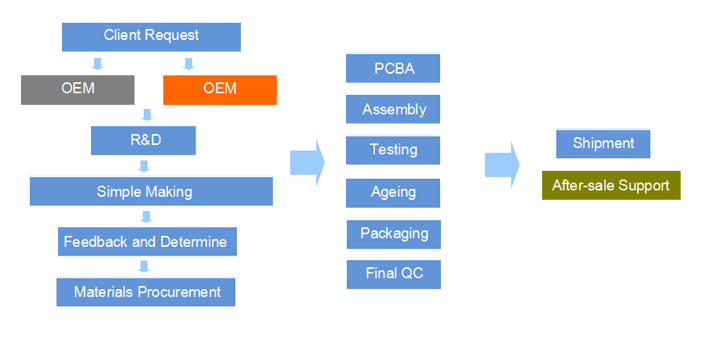 OEM stands for "Original Equipment Manufacturer".
An original equipment manufacturer, or OEM is typically a company that uses a component made by a second company in its own product, or sells the product of the second company under its own brand. The specific meaning of the term varies in different contexts.
RIWAY OEM/ODM process is strictly based on quality assurance system. According to customization demands, Purchasing, Quality Control, PCBA, Assembly, Testing, Ageing, Logistics department to assure high qualtiy products. As an experienced wet wipes manufacturer, we provide one-stop service to our OEM clients. We can also make sure all customized products with all certification customer enacted, such a RoHs.